-------------------------------------------------------------------------
Soferno B Aka Soprano B foi um antigo sistema de som (Sound-System) de Londres.
Eles tinham uma residência nas noites de quinta e domingo no clube Bali Hai em Streatham por volta de 1979,1980.
Eles também executaram a gravadora Soferno B Records localizada na Grenville Arcade número 4,em Brixton, Inglaterra, e lançaram um punhado de discomix 12 polegadas no final dos anos 1970 e início dos anos 1980,de artistas como Al Campbell,Hazel Swell,Rags and Riches,e alguns LPs como ´Soferno B In Dub Style´,de 1980,disco produzido por C. Reid,arranjado por Soferno B,engenhado por Maxie e Crucial Bunny,e que contou com músicos como Sly Dunbar na bateria,Ranchie e Robbie Shakespeare no baixo, Bo Peep e Chinna na guitarra,Ansel Collins no piano e órgão, Bobby Ellis no trumpete, Vin Gordon no trombone, Tommy McCook no tenor saxofone e Scully Simms e Barnabas na percussão..
Esse álbum do Soferno B foi gravado nos estúdios Channel One em Kingston, Jamaica, e trouxe temas como Big Youth At The Control,Mugger In The Hi-Wah,Villa Road Skank,Soferno B Special,Jah Bollow In Dub,Boot Legging,Champagne Special,Front Line A Do It,Dub At The Bali Hai e Dub To Soferno Shack..
-------------------------------------------
http://reggaelicious.pbworks.com
/w/page/8800155/Soferno%20B
http://tapirs.home.xs4all.nl/
sof12.htm
http://www.roots-archives.com
/artist/5914
Releases
Others
SOFERNO B 12"S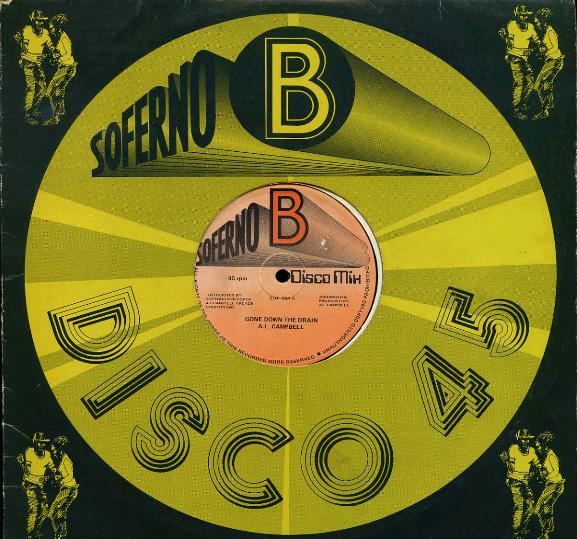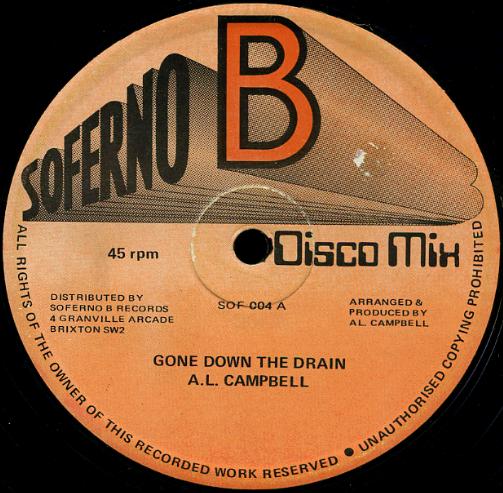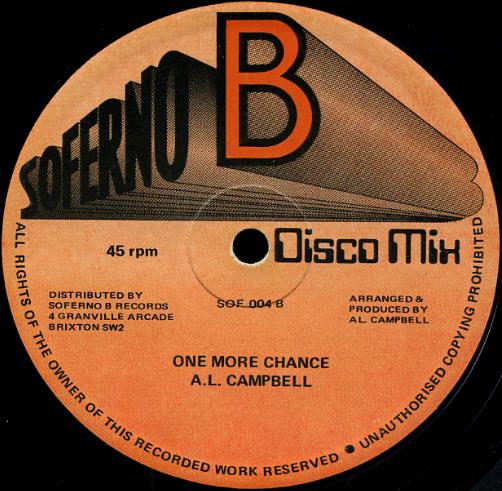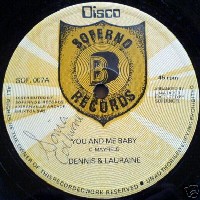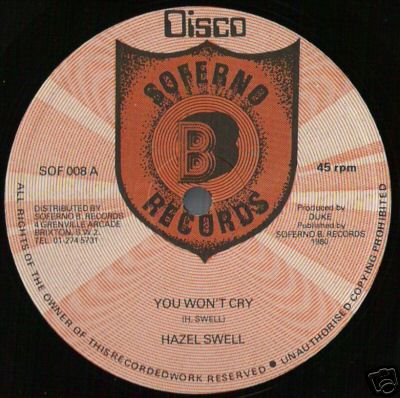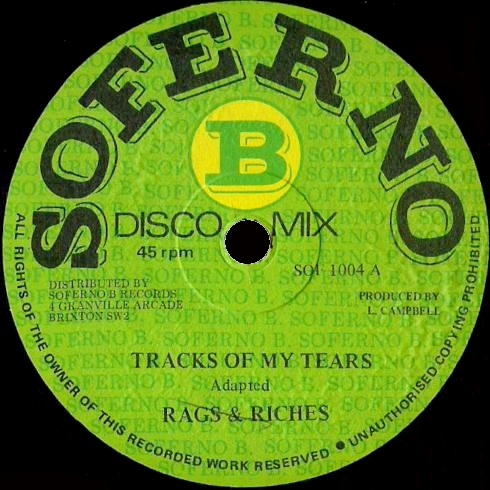 Former address Soferno B Records:
4 Grenville Arcade, Brixton, SW 2, England
SOF 001 Merlene Webber - Born To Be Lonely / I Was Born To Be Loved
SOF 003 Al Campbell - Conversation
SOF 004 AL Campbell - Gone Down The Drain // AL Campbell - One More Chance
Arranged & Produced by Al Campbell
SOF 007 Dennis & Lauraine - You And Me Baby // Version
Produced by Soferno B
Arranmged by Matador
1980
SOF 008 Hazel Swell - You Won't Cry // Headley Bennett - You Won't Cry (Horns Version)
Produced by Duke
1980
SOF 009 Freddy McKay - Show & Tell // Sly & The Revolutionaries - Nasha Rock 81 Style
Label SOF 008, matrix SOF 009
Arr.
& Prod.
by Lloyd Campbell
1981
SOF 010 Rags & Riches - How We Get To Love In Time
SOF 11 Gregory Isaacs - Smile // Rad Bryan - Sagittarius Sounds
Prod.
by ET & L. Campbell
SOF 012 Ruddy Thomas - Woman
SOF 1004 Rags And Riches - Tracks Of My Tears // Merlene Webber - Long As You Love Me
courtesy of Bredren Calvin