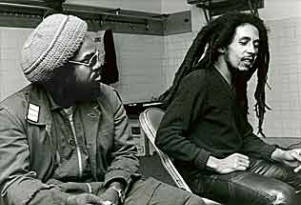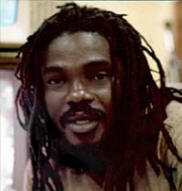 -------------------------------------------------------------------------
Aston Barret é um dos irmãos Barrett (o outro é Carlton "Carly" Barrett ) que tocou com Bob Marley e The Wailers , The Hippy Boys , e Lee Perry and The Upsetters . Tem sido afirmado que Aston foi o líder da banda de apoio e responsável por muitas, se não todas as linhas de baixo nos maiores sucessos de Bob Marley, além de ter sido ativo na co-produção de álbuns de Marley e responsável por arranjos de música mais gerais. Ele foi o mentor de Robbie Shakespeare da dupla Sly And Robbie , e é considerado um dos estadistas mais velhos do reggae a tocar o contrabaixo. Barrett continua em turnê e levando o som com The Wailers Band , que carregam a tocha de Marley no mundo da música por
Emmett and Cliodhna
,e continuam realizar suas canções ,e já contou vários membros originais da banda,sendo Barrett o único sobrevivente do The Wailers Band atualmente. Barrett tem o apoio da base fã deMarley até hoje, apesar de sua disputa legal com a família Marley.Barrett tem um Fender Jazz Bass Guitar.Em 2006, Barrett entrou com uma ação contra a Island Records , gravadora dos Wailers, em busca de £ 60.000.000 em royalties não pagos, alegadamente devido a ele e seu irmão já falecido. A ação foi julgada improcedente.O nome de Family Man foi dado a si mesmo antes que ele tivesse qualquer criança de sua autoria. Ele sentiu que era o líder da banda / organizador e, portanto, se chamou de "Family Man".
Como os status dos álbuns de Bob Marley, Aston "Familyman" Barrett era o diretor musical dos Wailers, escritor, arranjandor, tocando o baixo, e conduzindo a banda nos tempos mais bem sucedidos do grupo.Depois da morte de Bob,continuou tocando o The Wailers,agora como líder da banda,que tinha Junior Marvin como vocalista,substituindo Marley..Além dele,dos originais,continuaram seu irmão,Carlton Barrett,depois assassinado em 1987,e substituído por Michael ´´Boo´´ Richards, Earl Lindo,Al Anderson,alguns também saíram,comoTyrone Downie e Seeco Patterson,e outros músicos que depois entraram.Atualmente os The Wailers Band,como ficaram conhecidos,estão em plena atividade,comandados por Familyman,seu líder, nos shows costumam tocar várias faixas criadas frequentemente por Bob Marley.Familyman lançou alguns discos solos como Cobra Style,Familyman in Dub,Trenchtown Rocking,Makka Dub,um duo com seu irmão Carlton.Cobra Style é um disco de alto-entalhe para as habilidades musicais de Barrett, caracterizando trilhas que produziu dos anos 1970 aos 1990's. Põe adiante um grupo de canções que cativam verdadeiramente o ouvinte; assaltam suas orelhas com uma massa de som e de uma inundação musical de elevado calibre. Relevantes são a faixa do título, uma faixa instrumental que se caracteriza por trompetes e trombones de poder, um saxofone, os tambores africanos, um órgão e o piano, uma guitarra, e naturalmente,o fabuloso contrabaixo de Barrett. Agita e chocalha com uma energia pura que o faz se mover. Outros instrumentais similarmente fortes incluem ""Distant Drums"" e o duo jazzístico "Eastern Memphis" e "Well Pleased". O musical não para com as canções instrumentais, claro; as trilhas vocais são justas como nós, porque a música é elogiada por melodias fortes, e "Babylon" de Brimstone e We're Gonna Make It de Jimmy Riley são incluídas.."Children of the Ghetto"da talentosa cantora Senya,e uma mostra a forma elegante funky de Ashantiwah em"Elephant Shape " .O sons crispados de rivais no estilo do Cobra . Dizem que pelo trabalho que fez com os Wailers; é um aviso que estas faixas não conseguiram a exposição que mereceram na hora de seu lançamento....
Além de contrabaixista,Aston Barret é produtor musical,engenheiro de som e mixagem,e multiinstrumentista,toca igualmente a guitarra rítmica e solo,teclados,órgão,piano,sintetizador,clavinete,bass-drum,percussão..
------------------------------------
http://www.roots-archives.com
/artist/206
ASTON BARRETT-Discos
197X
The Sound Of Macka Dub
(
Carlton Barrett
and
Family Man
) [aka
Macka Dub
]
Familyman In Dub
[197X]
1981 -
Various Artists
-
Juvenile Delinquent
[1981]
1999
Cobra Style
--------------------------------
Productions
Appears on
Albums engineered by Aston Barrett
As a musician
-----------------